Picture Day will be on January 25th for AC Houghton students. Students who attend onsite will have pictures taken during their school day. Online students can come to AC Houghton at 1:30pm to have their pictures taken. Enhanced cleaning, social distancing and individual classroom time slots will keep this event in compliance with our current safety protocols. To order anytime before January 25th go to mylifetouch.com and enter our Picture Day ID: EVTPD4WTW Picture packet order forms have also been sent home with students.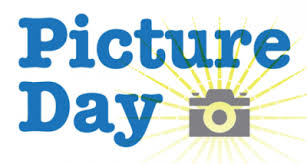 Thank you to our school board for their dedication and support of our schools!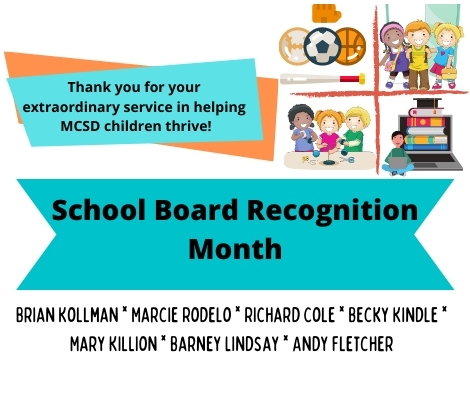 Morrow County School Board will hold a work session Monday, January 11th, 7:00pm via Zoom. The purpose of the work session is evaluation of the superintendent and review of the governor's most recent COVID-19 update. If you are interested in attending please contact Cheryl Costello for the Zoom link and passcode at
cheryl.costello@morrow.k12.or.us

Have a great break and we will see everyone on January 4th!

Elementary Buildings will be operating as normal today!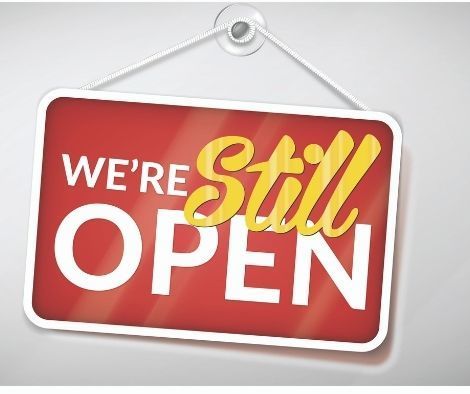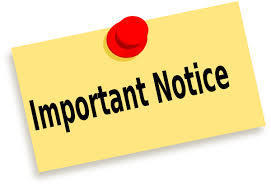 Meal Route Bus Schedule: UPDATED Please see meal route bus schedule and times below: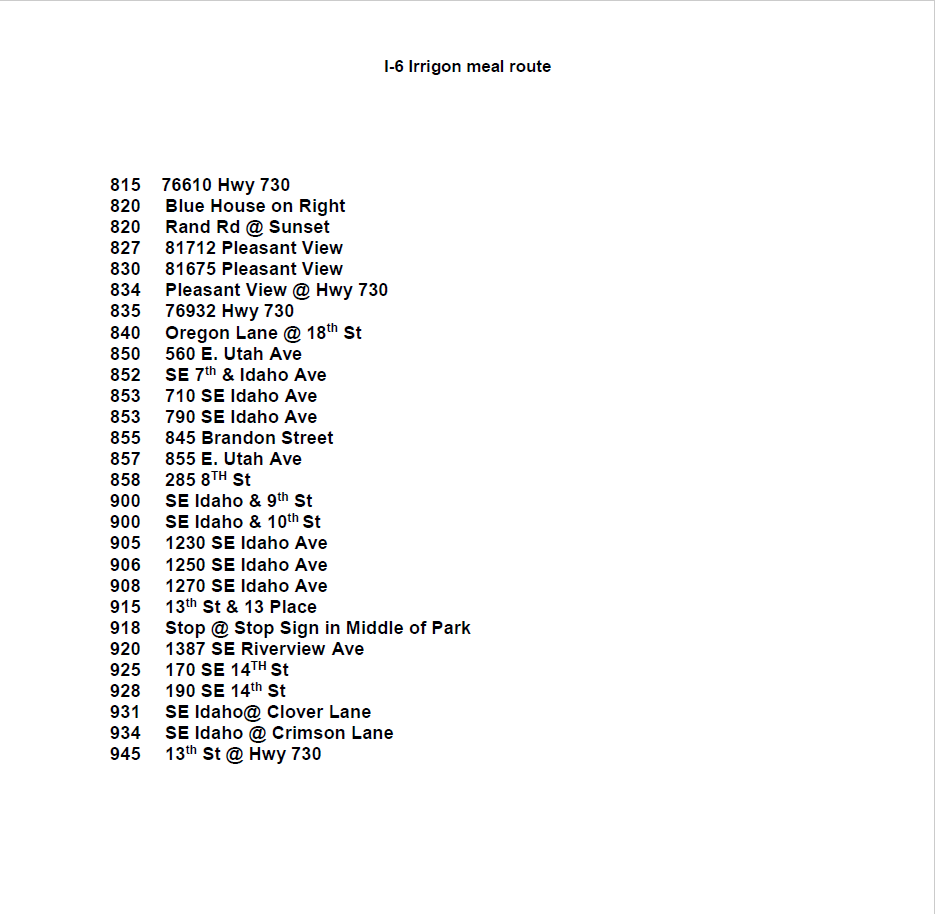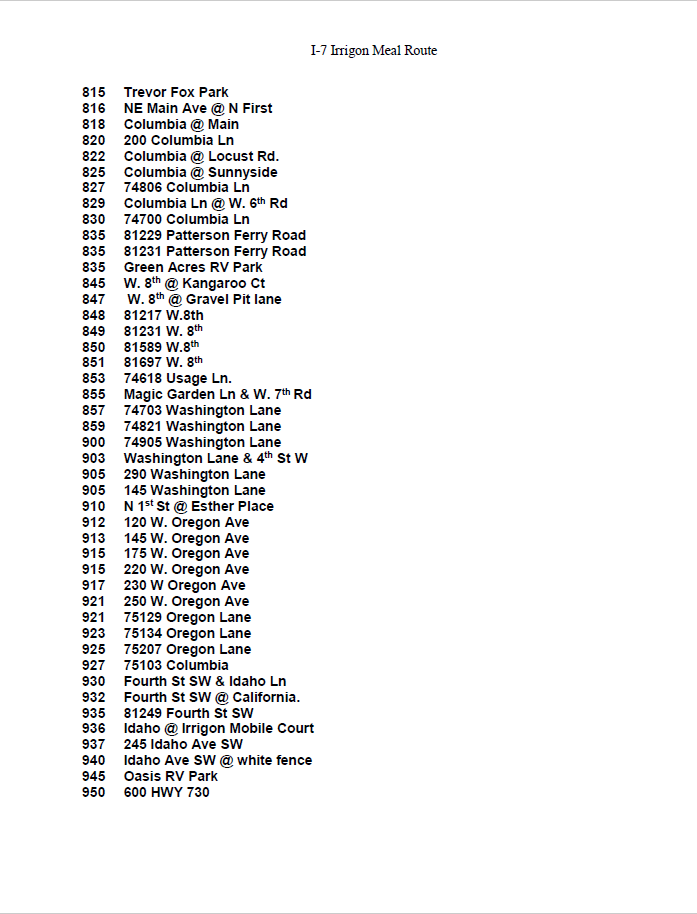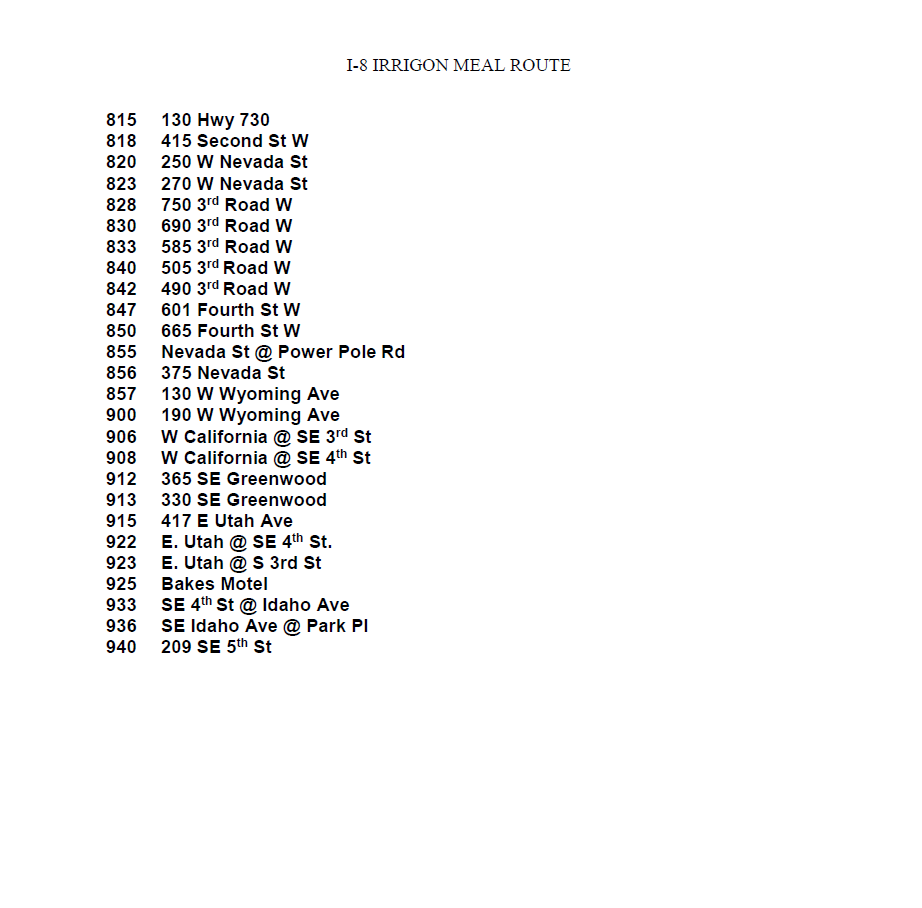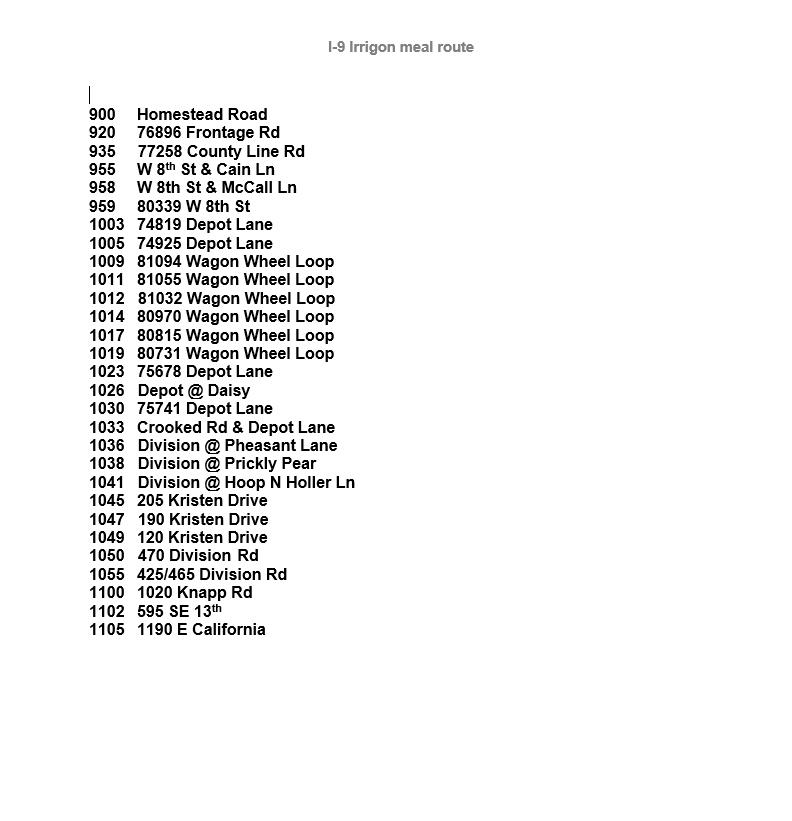 Hotspots available to checkout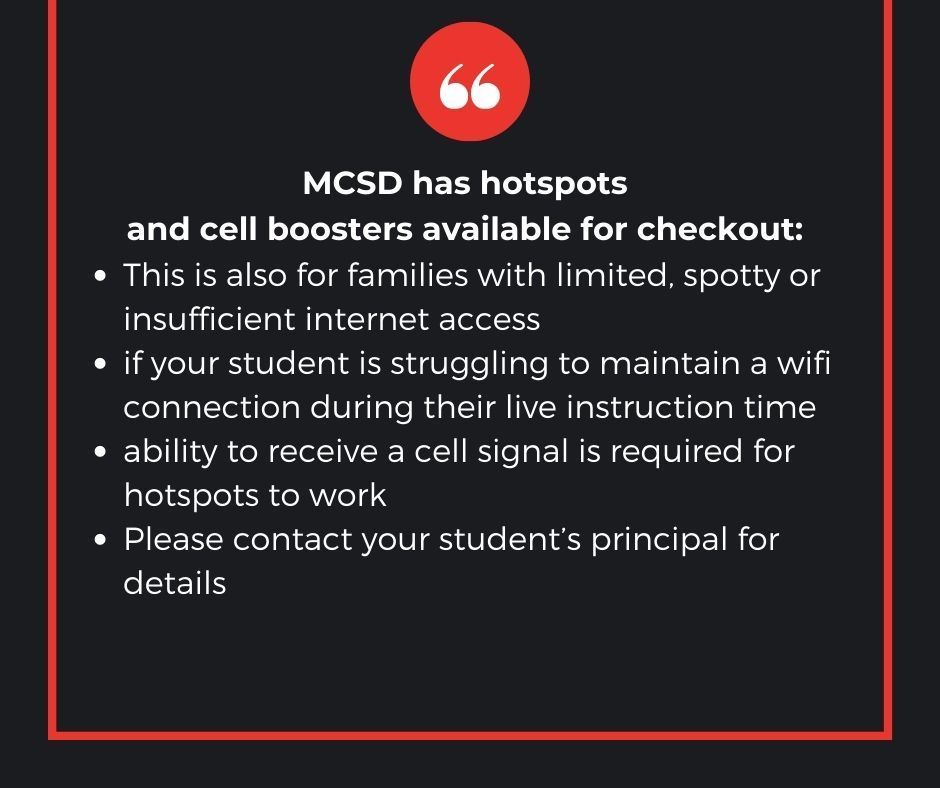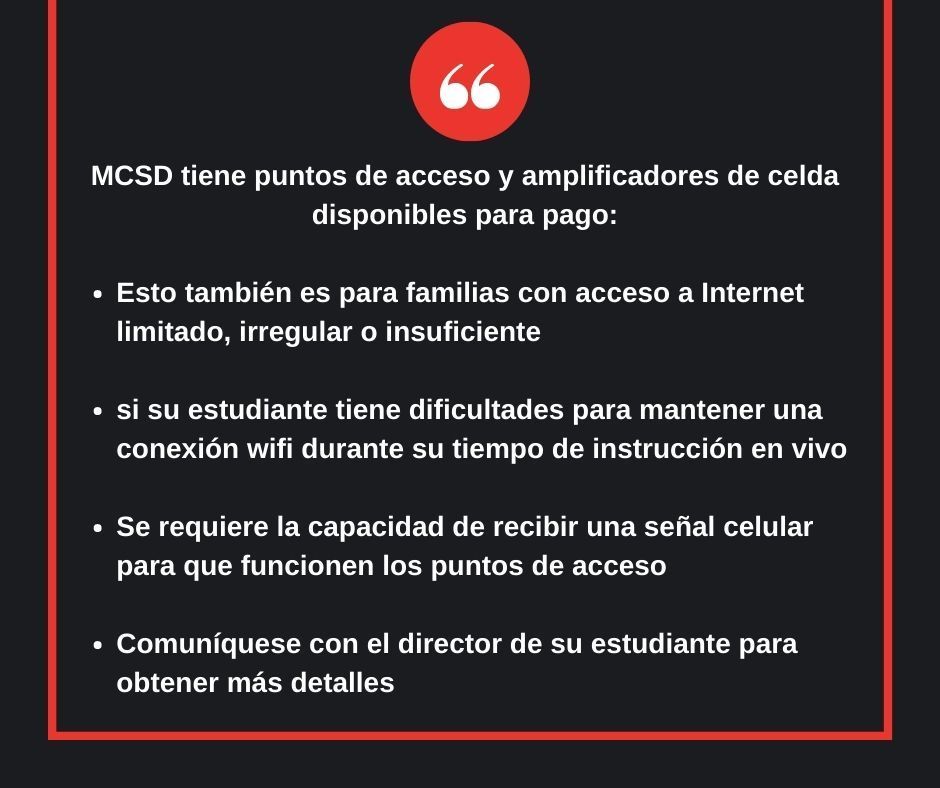 Daily Schedule Change for Irrigon Elementary School-See Below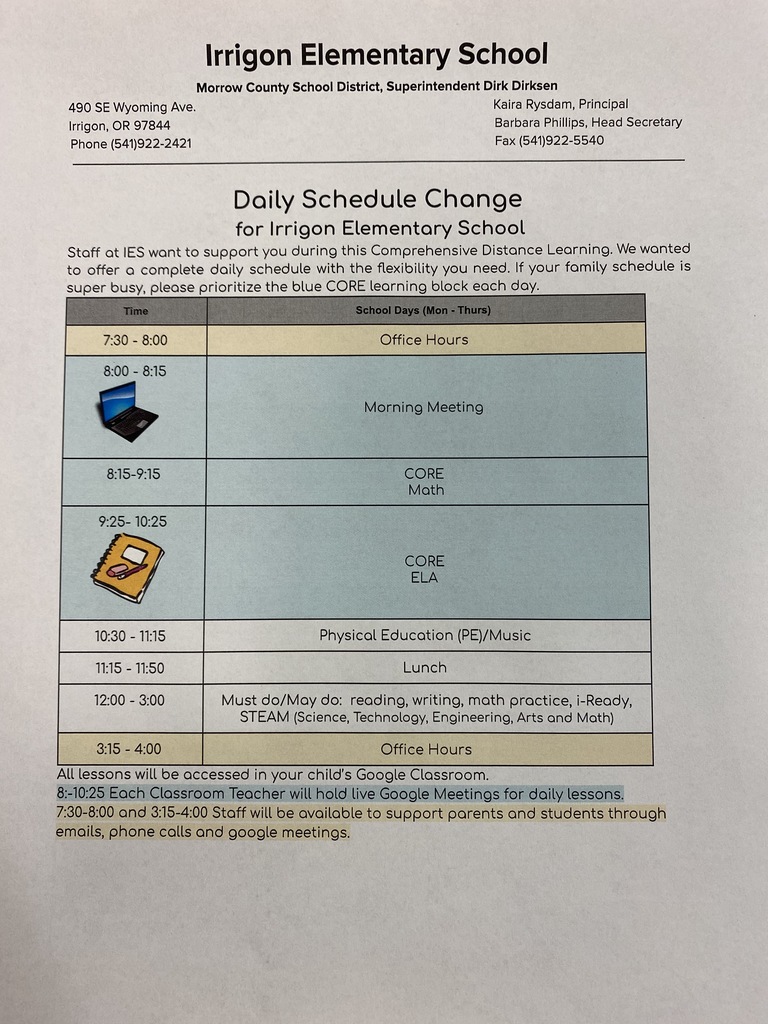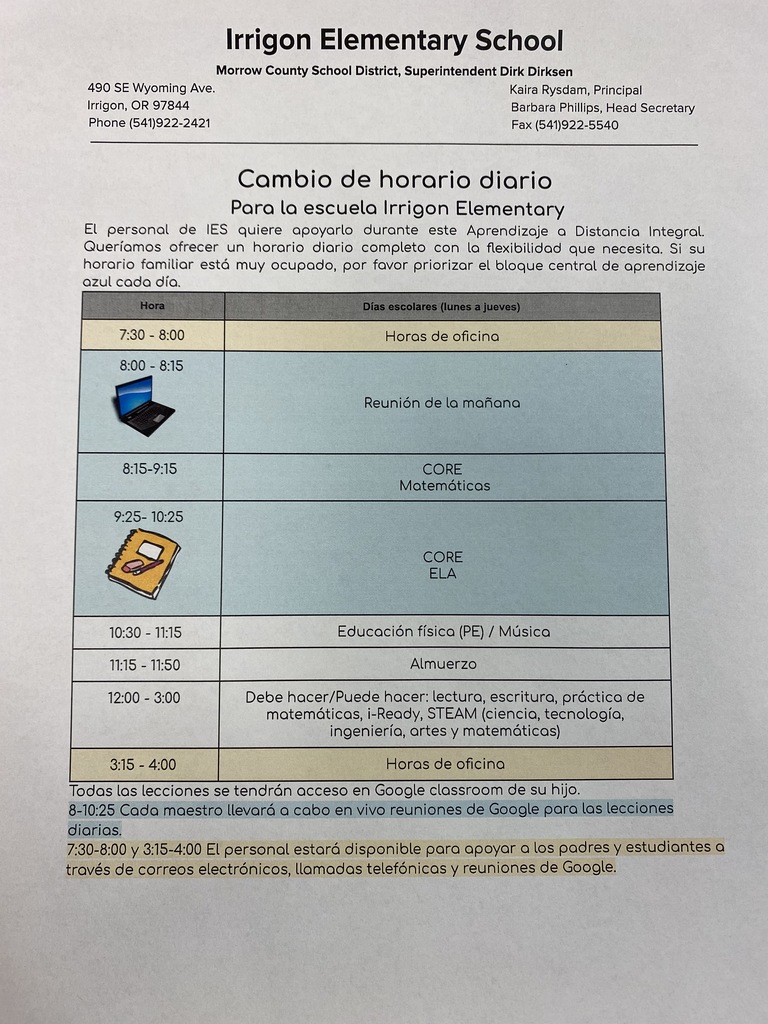 Meal routes will begin again Tuesday September 9th in all communities. We are excited to share that we will be continuing the breakfast and lunch meal deliveries each school day! Students will also have the option of going to their nearest school to pick-up grab and go meals between 9:00 and 11:00. Meals can be picked up at the door closest to the kitchen.
https://www.morrow.k12.or.us/page/food-services
UPDATED: Important news for Irrigon Elementary parents and students. Please see attached schedule for IES. Don't forget, Open House is going to be held on Thursday, September 3rd, 4:00 p.m.- 6:00 p.m. (see map below). Students will be able to meet their teacher and receive class specific information. Class lists are now posted on the front entry doors at the school, or feel free to contact the office to find out your student's teacher.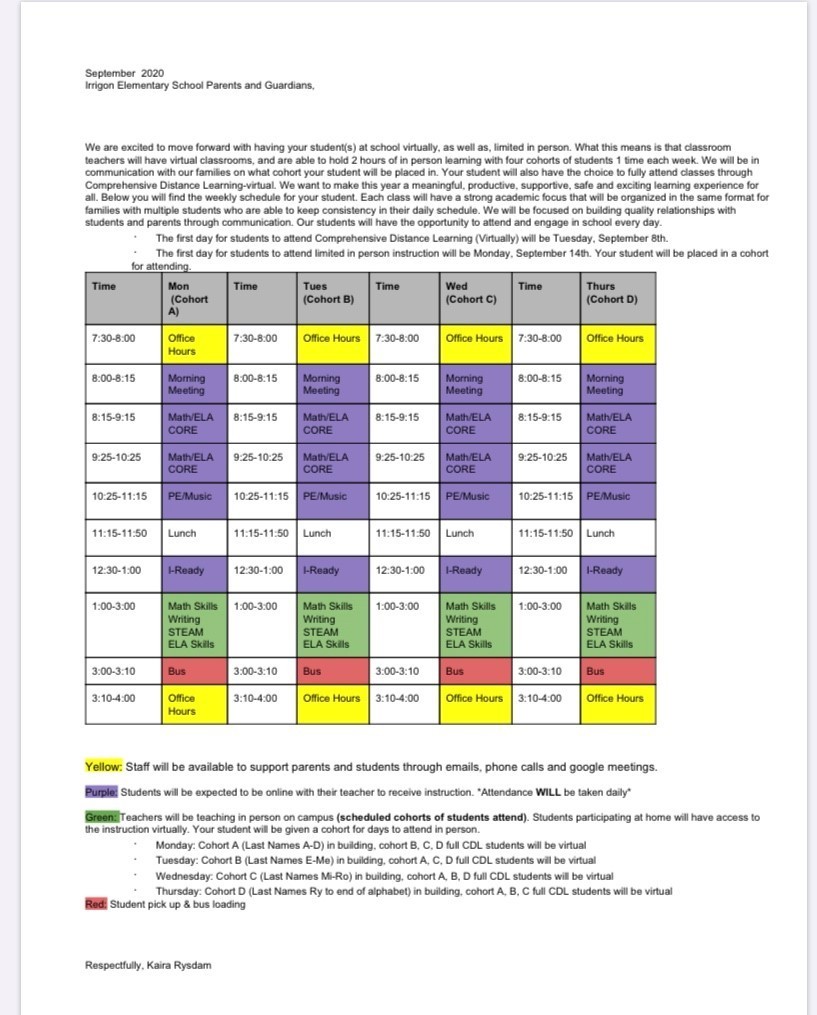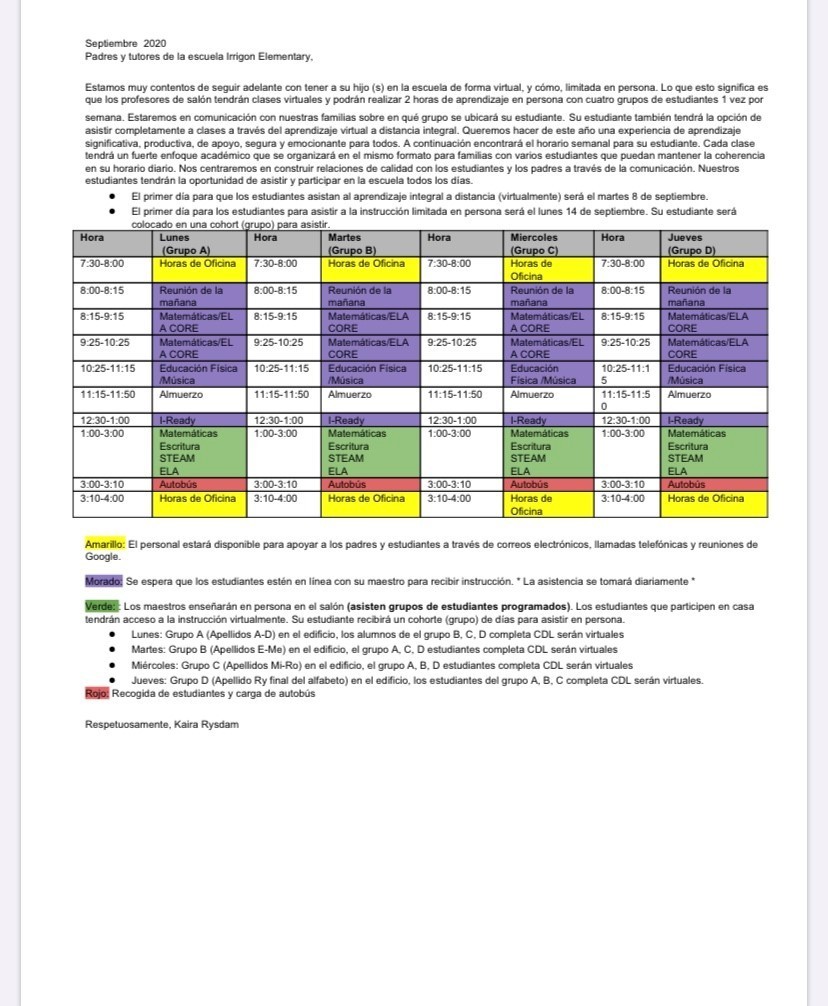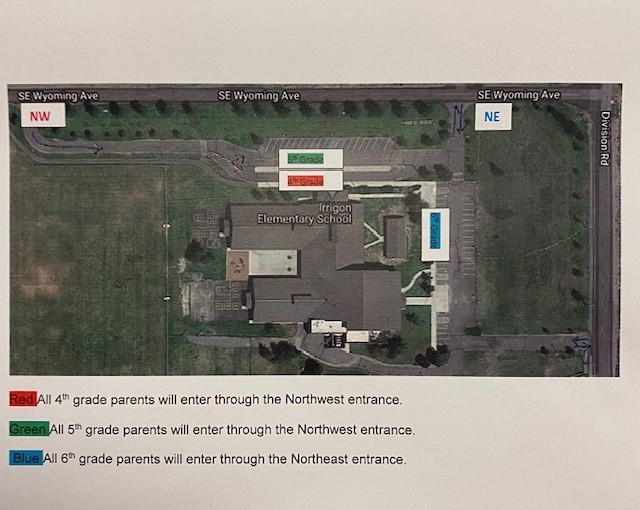 Check out Morrow Virtual Academy options: